Packing like a Pro!
Apr 02, 2023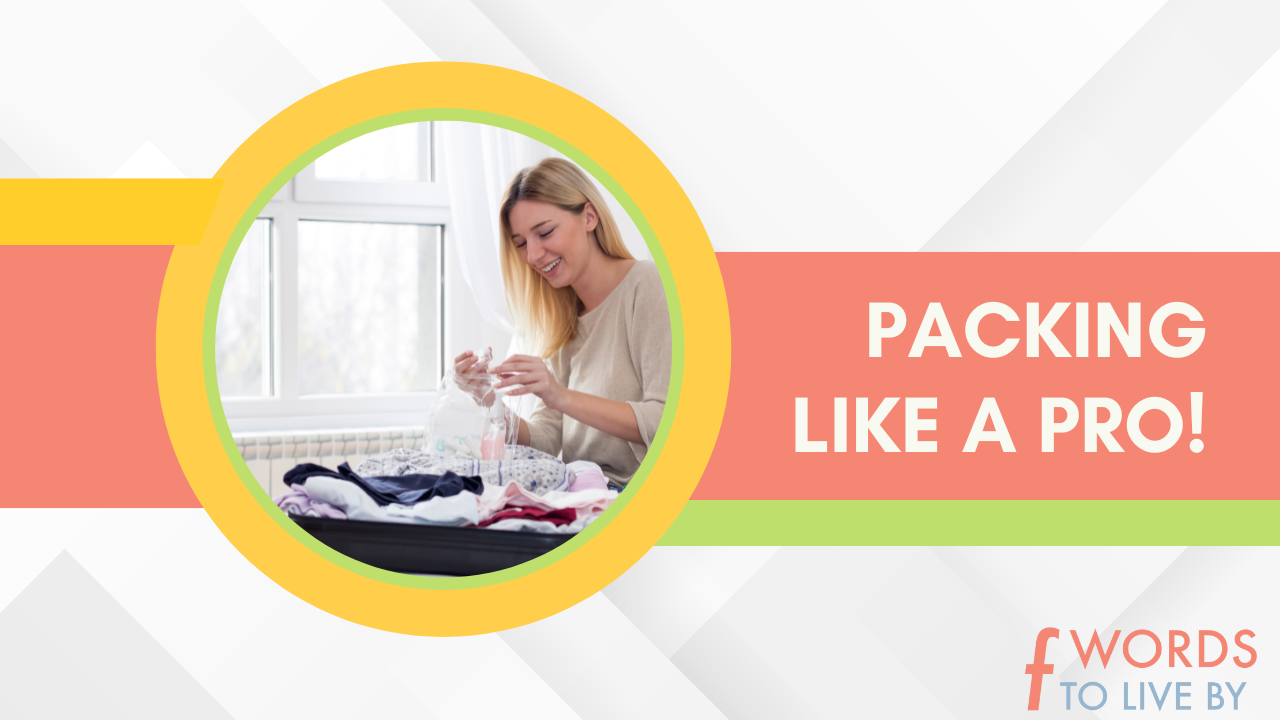 During the next few months, opportunities abound for short or long trips that can provide a welcome break from your usual routine. Take advantage of these occasions and be prepared to "get out of Dodge" at a moment's notice. The trick is to know what to pack and be able to do it as effortlessly as possible.
Most people straddle two sides of the fence – either they pack too little and don't feel they have what they need, or pack enough for several days longer than they've stayed. The goal is that sweet spot where you have everything you need and use and wear most everything you brought. How does one do this? Here's how:
Less is more. Once you know how many days you will be gone, plan one outfit per day and add embellishments. What do you have that could be added to your daytime outfit to work for dinner out? It could be as easy as embellished wedges and an armful of bangles.
Mix, match and multiply. Pack everything around a color theme. For spring break my color theme is navy. It's a great basic color that I can add pops of pink, green and white. If you have all your tops and bottoms in solid colors, you can easily mix and match. A scarf with a print can pull the look together. It's more difficult to match a tropical print top with a floral pant. Pack more tops than bottoms, as day into night can be as easy as a change of top.
Take a page from the men. Guys don't care if they wear the same thing more than once – and neither should we. There's no reason that you can't wear the same pair of jeans or shorts more than once. No one will know but you.
It's the little things that count. Accessories may not take up a lot of room, but a couple of pieces of statement jewelry can completely change the look of an outfit. An evening clutch is also a smart addition and easily fits inside your daytime bag. I know this sounds challenging but try to limit yourself to only 2 shoes – a heel and a flat. Add sneakers to the mix if you plan to exercise.
It's in the bag. Let's face it…most of us will fill a bag to capacity, so choose a bag that's no bigger than "carry-on" size. A smaller bag ensures that you won't needlessly over-pack.
Here is an added bonus. The less clothing you bring, the less laundry you have to do when you get home. If flying by plane, wear your heaviest items to lighten your load and economize on space.
Enjoy your downtime. You deserve it. Happy travels.