My Blog
F Words to Live By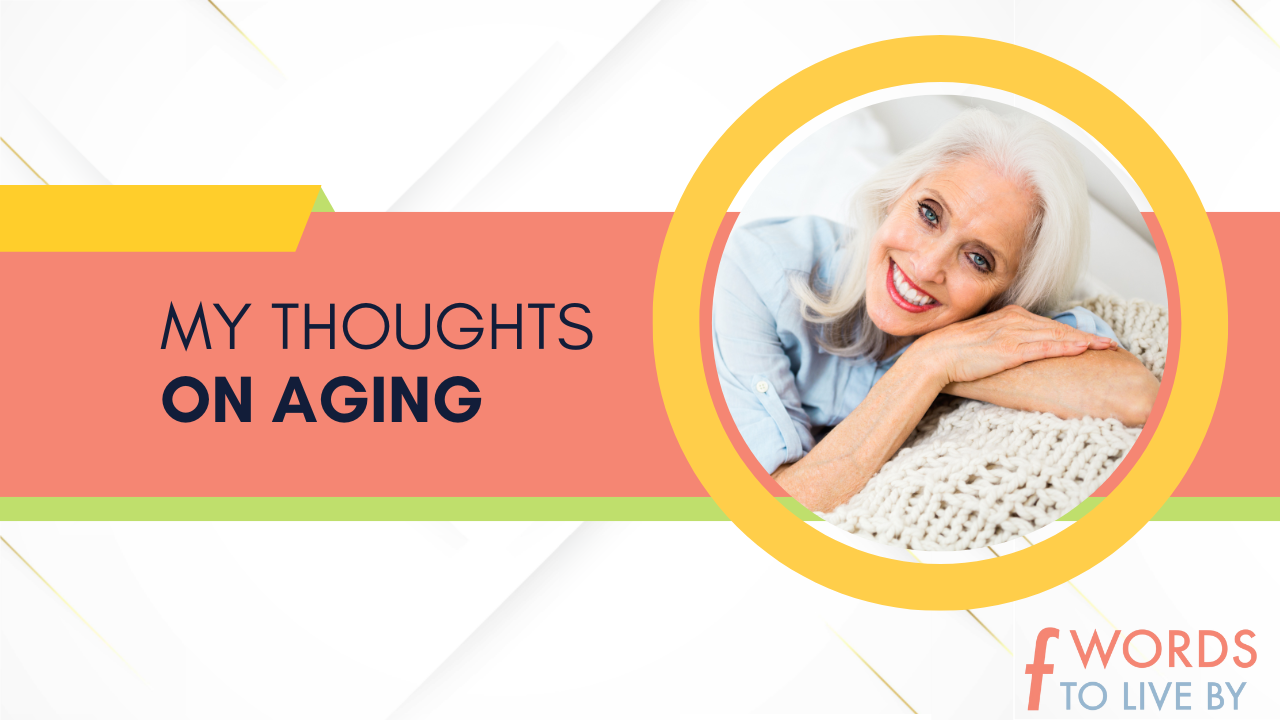 My Thoughts on Aging
Dec 27, 2022
Are you one that cringes when a birthday rolls around or are you like me and love to celebrate another year? Growing older is a privilege not granted to everyone. And I feel like age is a limit we impose upon ourselves.
After menopause some women start to feel invisible and that they are no...
Continue Reading...
How NOT to grow old
Mar 03, 2022
Life spans are growing longer and if you are like me, you are in your "third act" of life. I have never been more excited and hope what I share with you will get you excited as well.

You know I believe you are what you ...
Continue Reading...