Three Myths about You and Fashion
Mar 09, 2023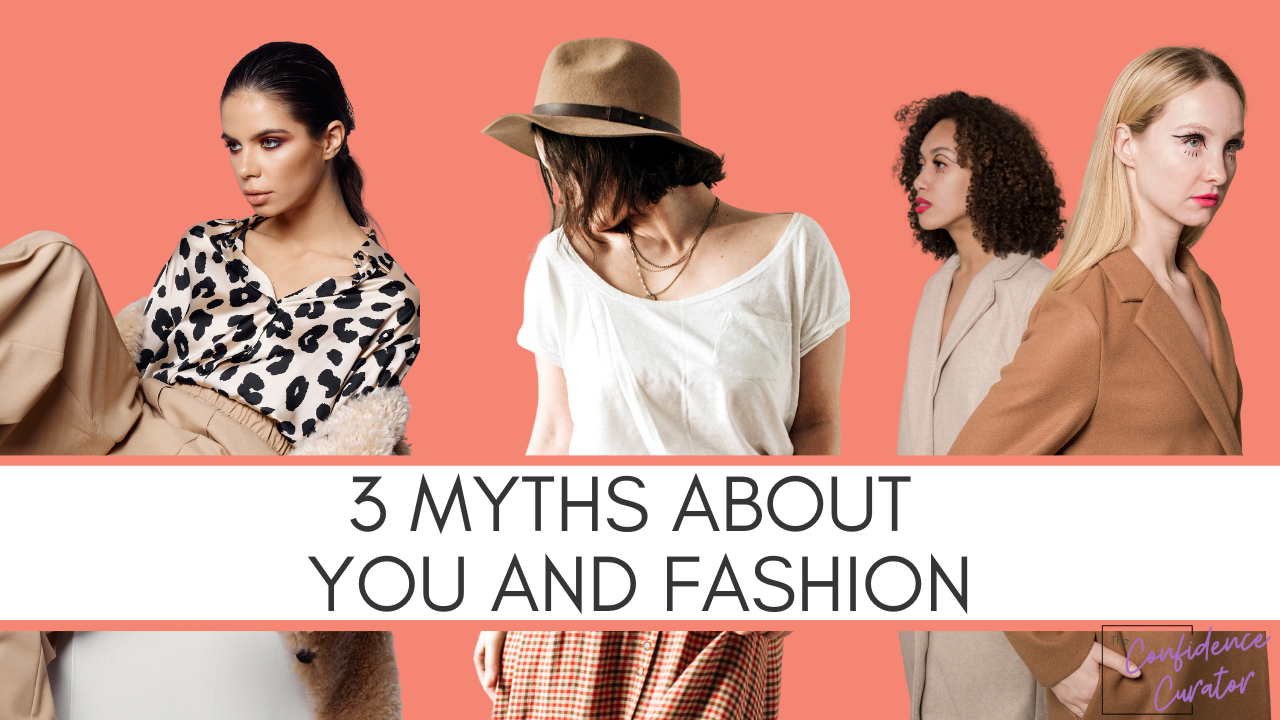 As you prepare for spring and lunches, dinners, networking events or special occasions, it could feel a bit daunting getting dressed. You are still saying you aren't sure what to wear. Some of you have told me you are still wearing your workout clothing on a daily basis – all day! I get it - we aren't used to getting out of our lounge clothes.
As you navigate this spring, or head out to freshen up your spring wardrobe, there are a few myths to keep in mind.
Myth #1 You've got to be the first to purchase the "must have" pieces for the season. We all want to look updated but that doesn't mean running out to buy a new wardrobe each season. Think of the 80/20 rule. 80% of what is in your closet should be basics that work together. Do your basics need a refresh? 20% could be your more trendy pieces. You can always update your look with accessories, shoes and handbags. Stick with purchasing the best quality basics you can afford.
Myth #2. Keep searching for clothing that fits off the rack. Ready- to- wear is not ready to wear. Only 5% of the population can put something on off the rack and it fits perfectly. Most garments need to be adjusted. Alterations can take a less expensive piece and make it look like it came straight from the designer rack. Take the time to alter sleeve length, pant length, take in jackets so they look tailored. Very few can put something on and it fits perfectly. A man doesn't hesitate to get his clothing altered. Why do we? It is worth the investment because you will look and feel like a million bucks.
Myth #3. Clothing only looks good on thin people. If you are wearing clothing for your body type, clothing that fits you properly, is your best color, is a reflection of your personality, and works in your current lifestyle – it will look better on you than any "high fashion twiggy." Don't allow the size of your clothing to reflect your look or alter your mood. It is just a number. Cut it out if it bothers you. It is time to turn away from the hypersensitivity to size. Did you know that wearing a bigger size could make you look smaller. Having "ease" in the fit of your clothes makes you look fitter, slimmer, healthier, and happier.
If you are shopping for new spring clothing be sure to following these guidelines:
Shop when you have the most energy
Have plenty of time for shopping
Fix your hair and wear some makeup
Wear good foundation pieces
Make friends with a salesperson so you can have her swap sizes and make runs for you while you are in the dressing room
Most important – shop alone.
When you put something on you must love it immediately. It should make you feel like a million dollars.
Happy Spring Shopping!